Our July Summer Sing was very successful, as always. There is only one left – – on August 5th!
It will be from 7-9:00 in the basement of the Pine Street Church, 1237 Pine St. in Boulder. Enter on the ramp on the west side of the building. There is no fee, but we are asking for a donation for the Director and the Accompanist, as they won't get paid otherwise.
Our first rehearsal for the Fall 2019 season will be August 12th. The location has not been finalized yet so check back on this website for updates. If you are interested in auditioning, please go to our Auditions page for instructions.
We also have some EXCITING NEWS! We have a new Accompanist. His name is Walt Lott and he has some incredible credentials.
He holds numerous certifications, has a
Master's in Musicology from the University of North Carolina and is also a Candidate for Doctorate of the Musical Arts at the same institution. For a more complete description of his qualifications, go to Our Director and Staff page.
Welcome Walt!!!
———————————————————
Founded in 1978, the Rocky Mountain Chorale (RMC) is one of the Boulder area's oldest community choirs. We are a mixed choir with over sixty active singers. Our repertoire includes classical, pop, and world folk music. RMC presents two major programs each year and and also sings at various community outreach programs.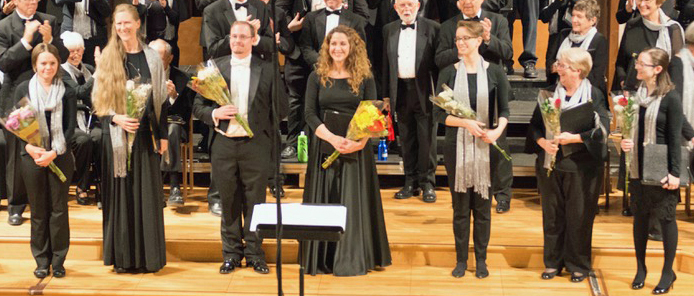 ---