"Rocky Mountain Chorale is excited to present "The Storm is Passing Over" as our first in-person concert since the pandemic began. This concert consists of music that we would have performed in the spring of 2020 as well as some new pieces that we have come to love. Our goal has been to re-engage in singing together by performing music that we love and that is fun to sing. We hope that hearing our singing will be as healing and restorative for you as preparing it has been for us!"
Jimmy Howe, RMC Director
We'll perform at Pine Street Church on November 19 and at Longmont United Church of Christ (1500 9th Ave.) on November 20. In both cases we will sing at 7:30 in a "one-act" event – no intermission for 45 minutes of enjoyment. 
It will be a free concert although we will ask for donations in support of RMC. The recommended donation is $10.00 but we will happily accept more. If you cannot afford to donate, that's okay too. Just come and enjoy!
In accordance with City and County regulations, we are asking all attendees to wear masks and maintain a reasonable social distance. We will also be checking vaccination cards.
We have some wonderful music to share with you ! ! !
~ ~ ~
Founded in 1978, the Rocky Mountain Chorale (RMC) is one of the Boulder area's oldest community choirs. We are a mixed choir with over sixty active singers. Our repertoire includes classical, pop, and world folk music. RMC presents two major programs each year and also sings at various community outreach programs.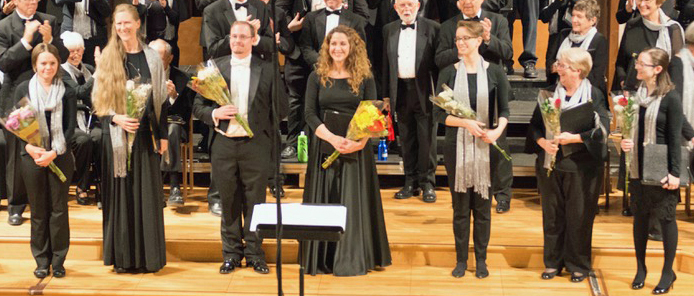 ---