Our Spring 2017 concert is coming up soon. The title is
Songs of Rejoicing, featuring Francis Poulenc's Gloria with orchestra.

The concerts will be:
Friday, April 21st at the Heart of Longmont Church, 350 11th Ave, Longmont, CO
and
Saturday, April 22nd at the Mountain View Methodist Church, 355 Ponca Pl, Boulder, CO.
~~~~~~~~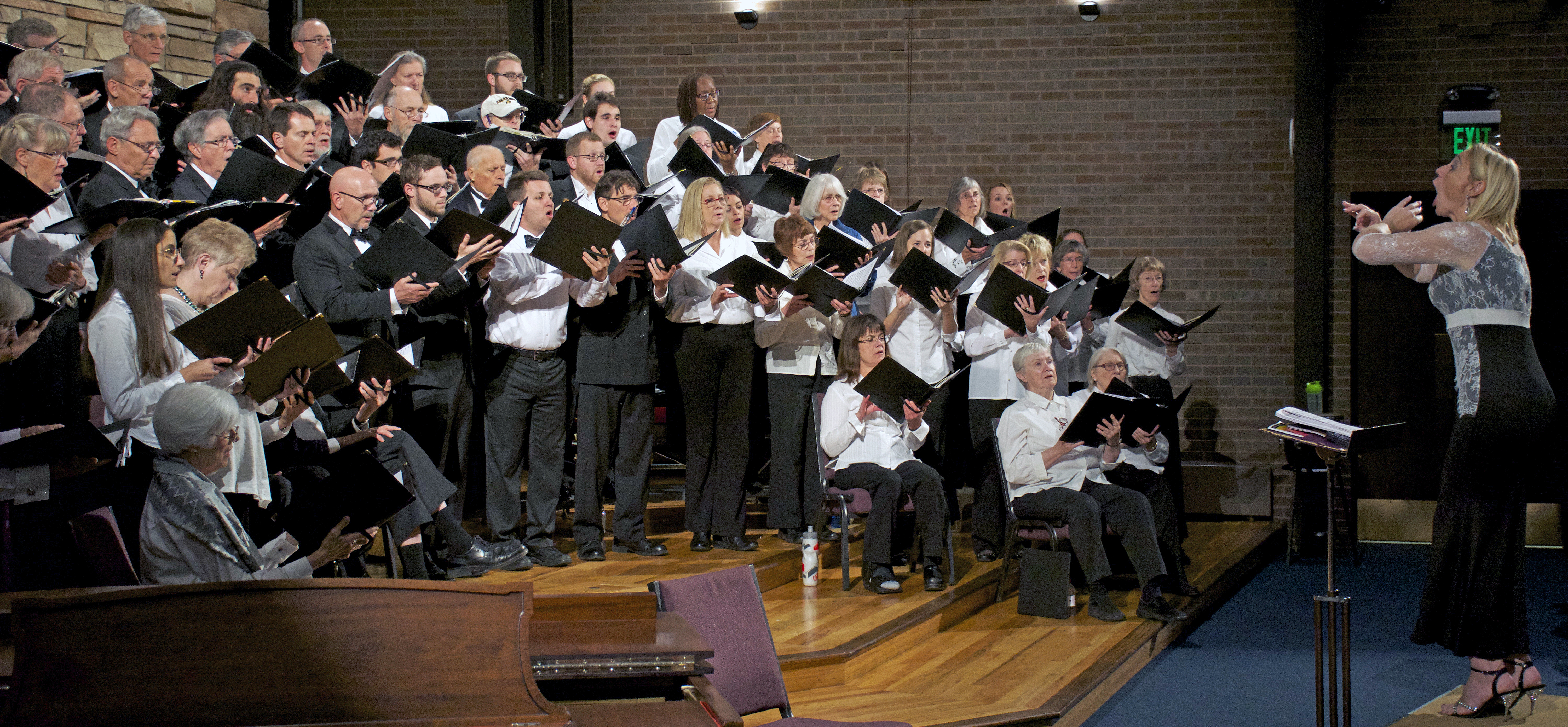 Founded in 1978, the Rocky Mountain Chorale (RMC) is one of the Boulder area's oldest and finest community choirs. We are a mixed choir with over sixty active singers. We employ a professional director, a professional accompanist, a professional associate director, and other musicians as necessary. Our repertoire ranges from African folk songs through modern American choral pieces to major classical choral works. RMC presents two major programs each year and and also sings at various community outreach programs.
---