Because of the pandemic:
Below is a message from Director Jimmy Howe about what we plan for our fall semester. 
We plan to have a digital performance around the same time as our scheduled fall concert. We will choose 2-3 pieces from our cancelled spring season and 1-2 new pieces to learn together. The first half of our Zoom rehearsal time will be spent singing: warmups, and rehearsal of repertoire. Our other hope is that if we are able to meet in person sometime in the future, we'll have repertoire ready to sing together in person. The second half of our time together will consist of a variety of things that include but are not limited to:
Guest vocal teachers to provide master classes
Guest composer interviews
Music Theory Fundamentals
Music-reading 101
Score Analysis (how does someone look at a piece of music and make choices for rehearsal and performance?)
Group Singing for Dummies – how to be a great choir member in every way BESIDES singing
And much more!
We WILL be performing a concert via Zoom, so stay tuned for the dates and times.
if you haven't already, be sure to subscribe to our mailing list by putting your email address in the link at the bottom of the page below the picture.
Stay safe and healthy, Everyone!
~ ~ ~ ~ ~
Founded in 1978, the Rocky Mountain Chorale (RMC) is one of the Boulder area's oldest community choirs. We are a mixed choir with over sixty active singers. Our repertoire includes classical, pop, and world folk music. RMC presents two major programs each year and also sings at various community outreach programs.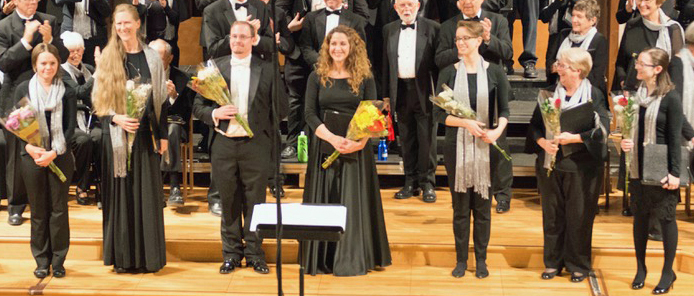 ---