Just like the rest of the world, the Rocky Mountain Chorale is taking a break so all the members and the audiences can stay home and stay safe. At this time there are no plans to have a fall show. That's the bad news. The good news is that the RMC plans once again plans to offer Summer Sings!
The Summer Sings will be on June 8 and July 6. They will be handled through Zoom. (If you haven't already, please load Zoom on your computers so you can participate). Jimmy and Walt are planning something for June 8, so stay tuned! If you haven't already, be sure to subscribe to our mailing list by putting your email address in the link at the bottom of the page below the picture.
Stay safe and healthy, Everyone!
———————————————————
Founded in 1978, the Rocky Mountain Chorale (RMC) is one of the Boulder area's oldest community choirs. We are a mixed choir with over sixty active singers. Our repertoire includes classical, pop, and world folk music. RMC presents two major programs each year and also sings at various community outreach programs.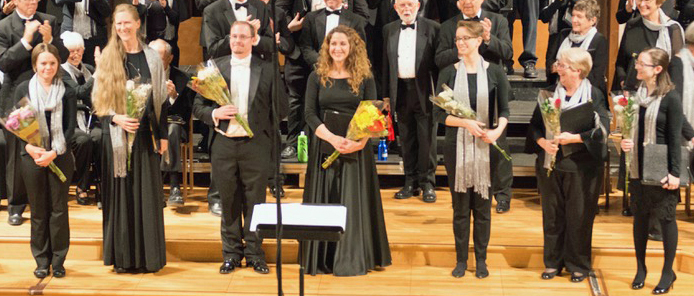 ---