Just like the rest of the world, the Rocky Mountain Chorale is taking a break so all the members and the audiences can stay home and stay safe. At this time there are no plans to have a fall show. That's the bad news. The good news is that the RMC plans once again plans to offer Summer Sings!
The next Summer Sing will be Monday, July 6. It will be handled through Zoom. (If you haven't already, please load Zoom on your computer so you can participate.) If you are interested in participating, please send our Director, Jimmy Howe, an email at kenj.howe@gmail.com. He will send you the link.
Here is how Jimmy has described the evening he has planned for Monday:
"Our theme this time around is Choral Connections: Songs We Love to Sing. We'll be focusing our time around choral pieces that we feel a special connection to and that we've loved to have sung. Chances are, many of us will share similar favorites and will also stumble upon new possibilities for future favorites. Like similar events, please send your youtube links of performances of pieces that you love to me. I'll compile a list and order for Monday evening. You might love the piece because of the message, the difficulty of the music and the victory of a successful performance, the sheer beauty of sound, a recent RMC performance, something you sang with a different choir; whatever your reasoning, we want to hear it! If you choose a larger choral work, please pick one movement to share."
It sounds like fun! And by the way, if you haven't already, be sure to subscribe to our mailing list by putting your email address in the link at the bottom of the page below the picture.
Stay safe and healthy, Everyone!
———————————————————
Founded in 1978, the Rocky Mountain Chorale (RMC) is one of the Boulder area's oldest community choirs. We are a mixed choir with over sixty active singers. Our repertoire includes classical, pop, and world folk music. RMC presents two major programs each year and also sings at various community outreach programs.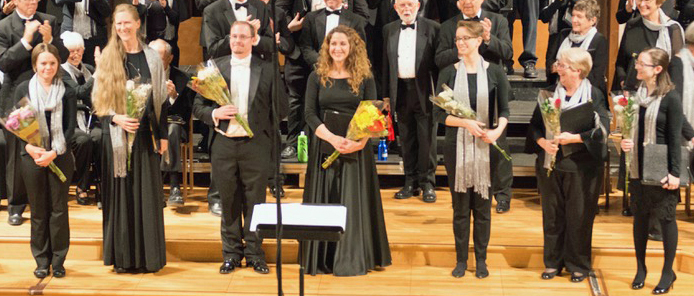 ---