Our concert ("I Had No Time To Hate") was, as always, a smashing success! We had standing ovations both nights. We will announce our new season very soon. If you are interested in auditioning, you will find the information here. Note that the director is only auditioning basses and tenors at this time.
A small group of singers from the Chorale recently sang Christmas carols at Hazels to thank them for paying for our programs for the last concert. Thank you, Hazels!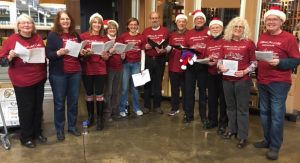 ———————————————————
Founded in 1978, the Rocky Mountain Chorale (RMC) is one of the Boulder area's oldest community choirs. We are a mixed choir with over sixty active singers. Our repertoire includes classical, pop, and world folk music. RMC presents two major programs each year and and also sings at various community outreach programs.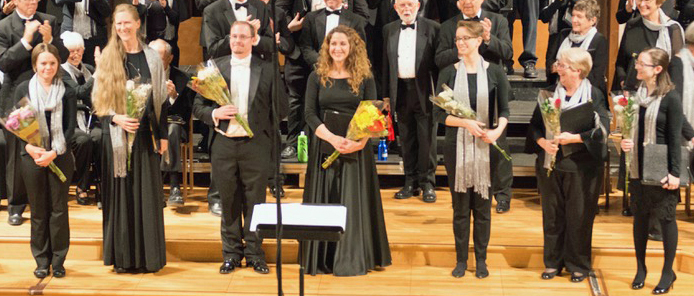 ---