First Rehearsal August 12th!
Our first rehearsal is  Monday, August 12 at 7:00 PM.  Please note that the first two rehearsals will be held at an alternate location because of events at Pine Street Church.  August 12 and 19 we rehearse at Cairn Christian Church 1700 Stonehenge Drive, in Lafayette.  Stonehenge Drive is just barely west of the intersection of Hwy 287 and Arapahoe Road.  The street is clearly marked with a green street sign as you approach from either east or west.  On the corner of Stonehenge and north side of Arapahoe there is a vet clinic, Pets and Pals, and the church is just past that on the same side of the street.  The commute takes about 30 from Boulder at that hour of day.   We will rehearse in the sanctuary which is to your left after you enter.  
If you are interested in auditioning, please go to our Auditions page for instructions.
We also have some EXCITING NEWS! We have a new Accompanist. His name is Walt Lott and he has some incredible credentials.
He holds numerous certifications, has a
Master's in Musicology from the University of North Carolina and is also a Candidate for Doctorate of the Musical Arts at the same institution. For a more complete description of his qualifications, go to Our Director and Staff page.
Welcome Walt!!!
———————————————————
Founded in 1978, the Rocky Mountain Chorale (RMC) is one of the Boulder area's oldest community choirs. We are a mixed choir with over sixty active singers. Our repertoire includes classical, pop, and world folk music. RMC presents two major programs each year and and also sings at various community outreach programs.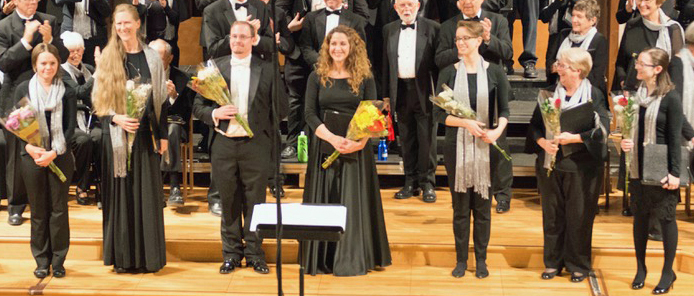 ---