As usual, our Spring 2017 concert was a smashing success!

Click on our 'Videos & Pics' link above for some clips from Polenc's Gloria.
We are also continuing our popular Summer Sings, which are open to everyone.

Come check us out.
If you want to get a feel for whether you would like to join us,
if you sing with a different choral group,
or if you just like to sing!
PLEASE COME! These are always great fun!
All Summer Sings will be at Pine Street Church (1237 Pine St, Boulder) in the basement. (Enter from the back door, which is next to the parking lot.)  All will begin at 7 PM and run about 1.5 to 2 hours. There is no charge but it is customary to put some money in the basket for the director and pianist.
Dates:  Monday June 12  –  Thursday July 6 –  Monday August 14.
If you have questions, please contact Kay Norris at kayidwn@gmail.com or 303-442-5081.
———————————-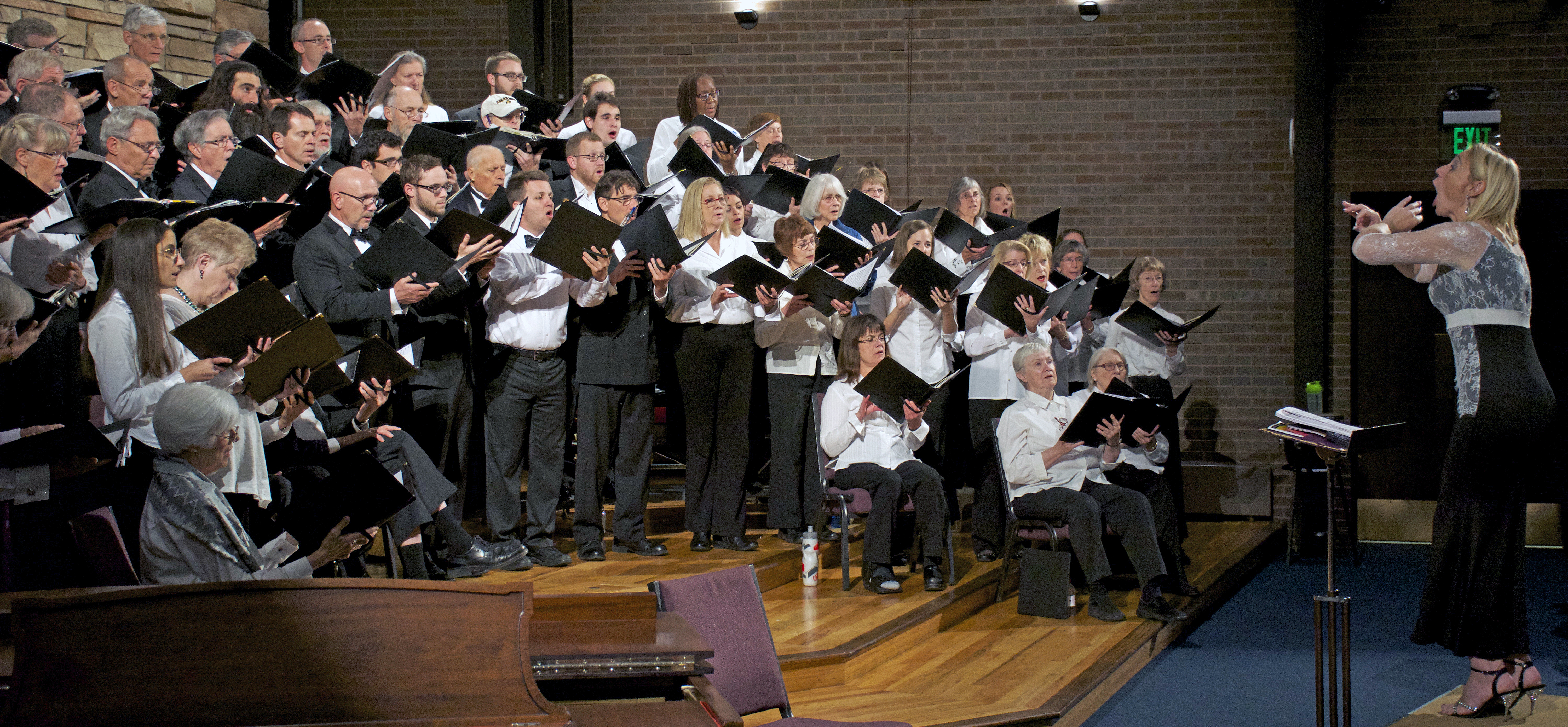 Founded in 1978, the Rocky Mountain Chorale (RMC) is one of the Boulder area's oldest and finest community choirs. We are a mixed choir with over sixty active singers. We employ a professional director, a professional accompanist, a professional associate director, and other musicians as necessary. Our repertoire ranges from African folk songs through modern American choral pieces to major classical choral works. RMC presents two major programs each year and and also sings at various community outreach programs.
---